On September 26th, 2015 teachers from high schools across Georgetown underwent a training in the Career Guidance curriculum in preparation for the project's expansion.
Teachers will begin teaching the curriculum in 10 Georgetown schools in early October. The program has already found success since its launch in 2013, having been successfully integrated into four secondary schools including Tutorial High School, Multilateral Secondary School, St. Joseph's High School, and Richard Ishmael Secondary School. These schools will be carrying the program on into 2015 with the addition of a follow up course for fifth form students in addition to the Year 1 course directed at fourth form students.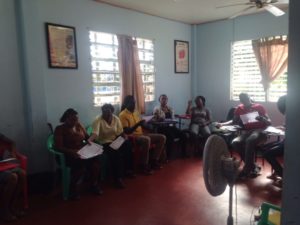 The six additional schools beginning the program in 2015 include Tucville Secondary School, Central High School, St. John's College, St. Mary's Secondary School, St. Rose's High School, and Charlestown Secondary School. These schools are beginning the program with the fourth form curriculum and teachers expressed genuine excitement to bring this curriculum to their students, many of whom are in great need of guidance when thinking about their options after secondary school.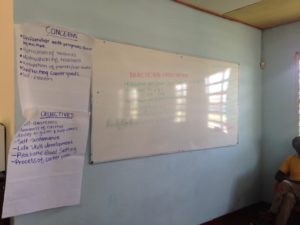 Teachers in the program addressed their concerns and objectives when bringing the course to their schools, most of them for the first time. Over the course of the day, teachers were able to address these concerns while becoming familiar with the curriculum and support available to them by VYC.
At the end of the day, teachers received certificates to acknowledge their completion of the program and are ready to begin an exciting year with the Career Guidance program! To learn more about Career Guidance, please click here.