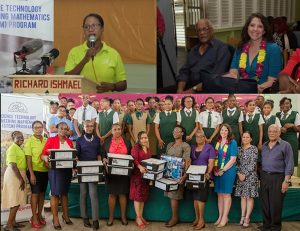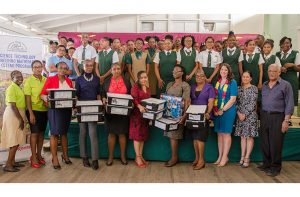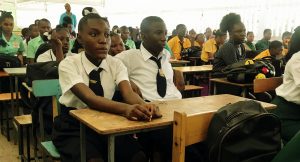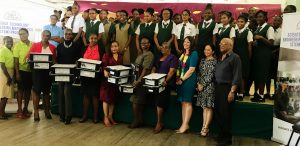 Six Secondary schools implementing the STEM After-school program under the Volunteer Youth Corps were given 12 Robotics kits, last Thursday 12th September, 2019. The event will aid the schools in implementing the Robotics component of the STEM program for the Academic year 2019/20. 
Present at the event were ExxonMobil representative – Deedra Moe, Guyana Public and Government Affairs Manager alongside Mr. Ron Robinson, Vice Chairman- Volunteer Youth Corps and Headteachers of the various schools who were the recipients of the robotics kits.
Since 2012, the program has been funded by ExxonMobil.